When the winter season approaches, so does the need for Snowbird Auto Transport. At AG Car Shipping, we understand the importance of safely moving your vehicle to another state during the snowbird season. Our expert services provide you with instant car shipping quotes, ensuring your peace of mind throughout the process.
Why Choose Snowbird Auto Transport?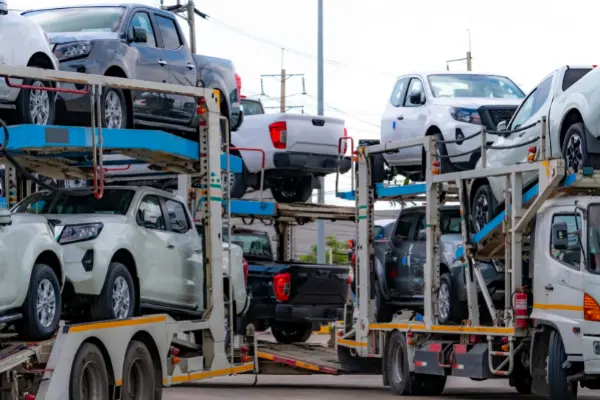 Expert Auto Movers
Our team of experienced Auto Movers specializes in Snowbird Auto Transport. We know the intricacies of safely shipping your vehicle during the winter season. With years of expertise, we guarantee a smooth and hassle-free experience.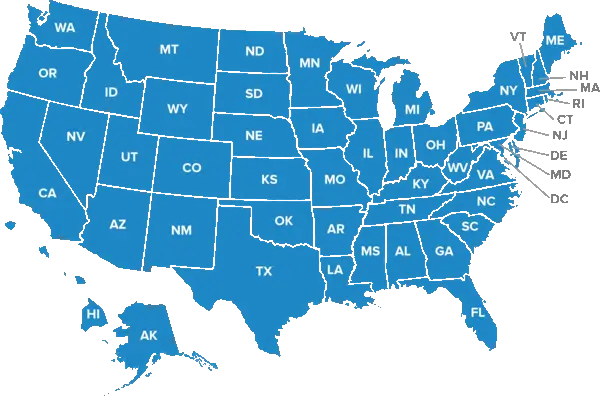 Ship Your Vehicle to Another State with Confidence
Snowbird travelers have unique needs, and AG Car Shipping is here to meet them. We provide a reliable service to Ship Your Vehicle to Another State, ensuring you have your car when and where you need it.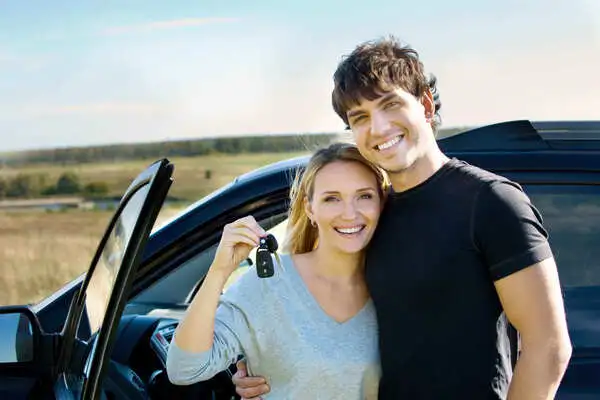 Instant Car Shipping Quote
Worried about the cost? We offer an Instant Car Shipping Quote, so you know exactly what to expect. No hidden fees, no surprises. We believe in transparency and ensuring you have all the information you need.
Snowbird Auto Transport: How It Works
Get Your Instant Quote
Begin your Snowbird Auto Transport journey by receiving an instant car shipping quote. Just provide the necessary information, and we'll give you a fair and accurate estimate.
Schedule Your Transport

Once you have your quote, you can schedule your Snowbird Auto Transport. Pick the date and time that suits your needs, and we'll take care of the rest.
Vehicle Pickup

Our team will arrive at your location to pick up your vehicle. We handle it with care, ensuring it's ready for its journey to another state.
Safe and Efficient Shipping

Your vehicle will be transported safely and efficiently to your desired destination. We use the latest technology and best practices to ensure a smooth journey.
Delivery at Your Destination

When your vehicle arrives at its Snowbird destination, we'll make sure it's delivered to you in the same condition as when it was picked up.
Snowbird Auto Transport: The AG Car Shipping Advantage
At AG Car Shipping, we take pride in offering Snowbird Auto Transport services that stand out. Here's why you should choose us:
1. Reliability
We understand the importance of your vehicle, and we take its transportation seriously. You can rely on us to get your vehicle to another state safely and on time.
2. Professional Team
Our team of professional auto movers is well-trained and experienced in Snowbird Auto Transport. They handle your vehicle with care, just as if it were their own.
3. Transparent Pricing
No one likes surprises, especially when it comes to the cost of services. That's why we offer an instant car shipping quote, so you know exactly what you'll pay.
4. Timely Delivery
We understand that timing is crucial for Snowbird travelers. We are committed to delivering your vehicle on schedule, so you can enjoy your winter getaway without a hitch.
5. Nationwide Service
Whether you're heading to the sunny south or a snowy retreat, our Snowbird Auto Transport services cover the entire nation. No matter where you're going, we can get your vehicle there.
Snowbird Auto Transport for Your Peace of Mind
Experience and Expertise:

Our extensive experience in Snowbird Auto Transport sets us apart. We've been helping snowbirds move their vehicles for years.

Safety is Our Priority:

Your vehicle's safety is our top concern. We use advanced safety measures to ensure it arrives in pristine condition.

Customer-Focused Approach:

We're committed to your satisfaction. Our customer service team is available to address your concerns and answer your questions.
Snowbird Auto Transport vs. Driving
Convenience:

Why drive for hours or even days when we can take care of the transport for you? Save time and effort.

Cost Efficiency:

Consider the cost of gas, accommodation, and meals during a long drive. Snowbird Auto Transport can be more economical.

Avoid Wear and Tear:

Long drives put additional wear and tear on your vehicle. Transport it and avoid unnecessary mileage and maintenance.
Preparing Your Vehicle for Snowbird Transport
Clean and Inspect:

Give your vehicle a thorough cleaning and inspection before transport. Note any existing damage.

Remove Personal Items:

Clear your vehicle of personal items to ensure a smooth and efficient process.

Check Fluids and Tire Pressure:

Ensure all fluids are at proper levels, and tire pressure is optimal.
Special Considerations for Snowbirds
Snowbird Vehicle Types:

Snowbirds often have unique vehicles like RVs. We specialize in transporting a range of vehicle types.

Climate-Controlled Options:

For snowbirds traveling to warmer destinations, consider our climate-controlled transport for added protection.
Snowbird Auto Transport: The Journey
Real-Time Updates:

Our tracking system provides real-time updates so you can monitor your vehicle's progress.

Peace of Mind:

Knowing where your vehicle is can offer peace of mind during your winter travels.

Delivery Coordination:

Coordinate the delivery to match your arrival at your destination, so your vehicle is ready when you are.
Winter Travel Tips :
Packing Essentials
Winter-Ready Kit:

If you're traveling to a snowy destination, pack a winter-ready kit in your vehicle.

Emergency Supplies:

Ensure you have emergency supplies on hand, including blankets and a first-aid kit.

Plan Your Route:

Plan your route and make lodging reservations in advance to avoid last-minute hassles.
Snowbird Auto Transport: Your Peace of Mind, Our Priority
Benefits of Snowbird Auto Transport
Avoid Long Drives:

Say goodbye to long, tiring drives during your winter migration. Let us take care of the transportation while you relax.

Focus on Your Vacation:

Don't stress over the logistics of getting your vehicle to another state. Concentrate on enjoying your winter retreat.

Risk Mitigation:

Snowbird Auto Transport minimizes the risk of accidents and wear and tear on your vehicle from a lengthy drive.
Snowbird Auto Transport: A Tailored Solution
Customized Routes:

We offer customized routes to ensure your vehicle reaches your snowbird destination on your terms.

Flexible Scheduling:

Choose a pickup and delivery schedule that aligns perfectly with your travel plans.

Multiple Vehicle Transport:

For snowbirds traveling with more than one vehicle, we can accommodate your needs with ease.
Snowbird Auto Transport: Preparing Your Vehicle
Ensuring a Smooth Transport
Documentation:

Gather all necessary vehicle documents, such as registration and insurance, for a hassle-free transport process.

Fuel Level:

Keep your fuel tank at around a quarter full. This is optimal for safety and efficiency during transportation.

Secure All Loose Items:

Ensure all loose items in your vehicle are secured or removed to prevent damage during transport.
Winter Vehicle Preparation
Antifreeze and Winter Tires:

If heading to a colder destination, ensure your vehicle is equipped with antifreeze and winter tires for safe driving upon arrival.

Battery Check:

Cold weather can be hard on a vehicle's battery. Make sure it's in good condition before transport.
What Sets AG Car Shipping Apart
The AG Car Shipping Difference
Climate-Controlled Transport:

We offer climate-controlled transport options for added protection in extreme weather conditions.

Proactive Communication:

We keep you informed at every step, providing updates on your vehicle's progress.

Peace of Mind Guarantee:

Rest assured knowing your vehicle is in the hands of experts, delivered on time and in the same condition as when it was picked up.
Making the Most of Your Snowbird Season
Check Your Insurance:

Ensure your vehicle insurance covers transport. If not, consider additional coverage for peace of mind.

Exploration Stops:

Plan fun stops along the way to make your snowbird journey an adventure, with the flexibility to explore new places.
Snowbird Auto Transport: Your Winter Travel Solution
When it's time to head south for the winter or escape to your favorite snowbird destination, trust AG Car Shipping for your Snowbird Auto Transport needs. We're here to make your winter travel easy and convenient.
Don't leave your vehicle behind; let us take care of the transportation, so you can focus on enjoying your snowbird season to the fullest. Contact us today for an instant car shipping quote and get ready for a stress-free winter journey.